Join The Conversation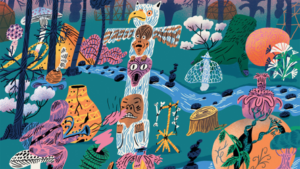 The Mad Studies Reading Group  are an eclectic group of academics, psychologists, lawyers, therapists, teachers, artists, students and all sorts of other people. Many of us identify ourselves  as mad. We meet monthly on the third Tuesday of each month on line via Zoom between  7 – 8.30pm AEST (Melbourne/Sydney time). You can find out more about this group from the Melbourne Mad Studies Network  web site or simply email madstudiesmelbATgmailDOTcom and you will be sent a Zoom link and some suggested preliminary reading information prior to the next meeting.
Join us in  October for another interesting discussion about mental health.
Topic:  Surveillance in mental health services
Date: Tuesday 17th October 2023  
Time: 7-8.30pm (AEST)
Zoom Link 
https://us02web.zoom.us/j/88666390170?pwd=MnFTMVBjQXNaN3k2V0REeVZaK2RNQT09
Passcode:629837
Readings: 
Possible discussion questions:
Surveillance techniques are sometimes promoted as benefiting safety – does this potential benefit outweigh the cost of any privacy violations?
Surveillance has been described as less intrusive than regular in-person ward checks. If a consumer prefers this, should they be offered the option? Or does it set a problematic precedent?
What would informed consent look like for technology like Oxevision? People have the right to refuse observational checks such as blood pressure monitoring when undertaken in person, what does refusal look like if these checks can be undertaken remotely or without the person's knowledge?
If you have a future topic you would like this group to discuss please email your suggestion to PinkPantherActivists AT gmail DOT com or contact Melbourne Mad Studies Network directly.
############################################
The Soteria in Australia Group are a team of people endeavouring to collaborate with the federal government to establish supervised Soteria style community houses for people with serious mental health problems in Australia. We are currently  trying to build relationships with interested people within government.
Since this project appears to be starting to move, it was decided at the last meeting to conduct our online Soteria group meetings on a fortnightly rather than monthly basis so that we could respond to developments in a more timely manner.  Until further notice we will conduct online meetings on the 2nd and 4th Tuesday of each month. 
We have had a response to one of our Federal government contacts.  The office of Julian's local MP Anne Stanley, the Government Whip and Federal (Labour) Member for Werriwa has undertaken to follow up our communication with the Assistant Minister for Mental Health Emma McBride. We have also agreed to send a follow up letter to McBride directly. A draft of this letter will be discussed/reviewed at the next meeting.
Dr Andrew Leigh, the assistant minister for competition, charities and Treasury and assistant minister for employment, is responsible for implementing the new Australian Centre for Evaluation (ACE) to improve appraisal of policy and delivery across departments.
We see this as extremely important to mental health reform in Australia. In Andrew Leighs own words, a lot of past government decisions have been based on "dodgy" data. Nowhere has this been more the case than in mental health policy which we believe has often been dictated to government by vested interests. It is proposed that we approach Dr Leigh with a view to conducting research into the effectiveness and practices of existing Soteria houses throughout the world in some sort of collaboration with the ACE.
The Soteria House project has become the major activity of the 'Panthers. A number of other initiatives that seemed like a "good idea" at the time of inception have attracted little interest or activity from members. This is not unusual in any new organisation which often has to adapt in order to find its role. This  raises the question as to whether the existing 'Panther web site needs to be updated to reflect our current and anticipated future activity. This is something  to be looked at and discussed rather than immediately acted upon.  All members will be given  an opportunity to offer their input  before deciding on any changes.
Our next meeting. 
Date: Tuesday 26th September  2023
Time: 7.30 -9.00pm AEST 
Medium – Zoom 
Zoom  Link : https://us06web.zoom.us/j/85908585987?pwd=05Y9DgsnGcNNnEdLNmr2fHwmTSBQpq.1
Meeting ID: 859 0858 5987
Passcode: 076909
Agenda
Evaluation / discussion of a draft follow up letter to the Assistant Minister for Mental Health Emma Mc Bride.
Evaluation /discussion of a research proposal into existing Soteria houses with Dr Andrew Leigh's Australian Centre for Evaluation.
Preliminary discussion about changes required to Pink Panther website.
Any other new developments.
If anyone has any other thoughts or information that they think should be  discussed please email it to  PinkPantherActivists AT gmail DOT com
Reference Material.
Letter to Emma McBride, the Assistant Minister for Mental Health proposing the introduction of Soteria houses in Australia.
It's Time For Soteria : An Australian perspective" on Mad In America–  Click Here To Read It.
Book – Soteria Through Madness to Deliverance -Loren Mosher and Voyce Hendrix. The authors established the first Soteria House in the UA in the 1970's.
Otherwise, just join in or observe the conversation.
#########################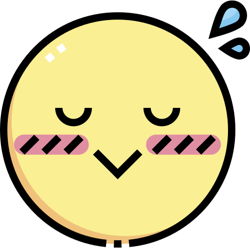 Bit Shy about Zoom Meetings? …You can just observe by turning off your webcam and/or microphone.